The fashion show was such a fun girl's night out.  Most importantly, it was a great fund raiser for an amazing charitable organization.     
Here's how it went:
6:30  Cocktails and heavy hors d'oeuvres--all while registering for door prizes, listening to a jazz band, and talking.   
7:45  The Fashion Shows  
Belk's Fall 2008 Style Statements
Belk divided up the current fashions into six categories as follows: 
 1.  
Form and Fabric
-"Set your sights on today's hi-def dressing.   Asymmetrical forms and calculated lines are at the top of this season's 'it' list.  Sleek shapes...controlled volume...designer details...and so much more." (21 outfits shown)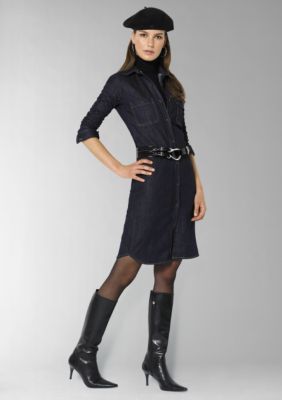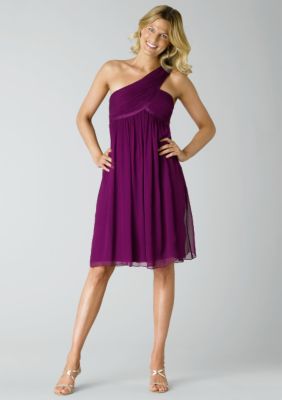 2.  
His and Hers
-"Anything he can wear, you can wear better.  Menswear gets a make-over.  His patterns.  His tailored lines.  His rich fabrics.  Reinvented and reborn with a feminine twist." (22 outfits shown)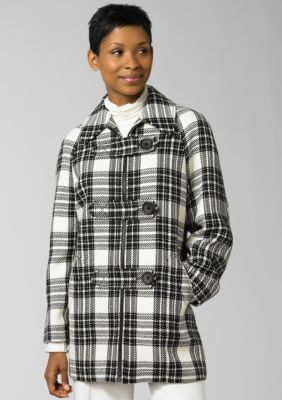 3.  
Lush and Ladylike
-"High class fashion and refined feminie dressing returns.  Dressmaker details-ruffles, gathers and bows pair oh so perfectly with rich fabrics and elegant patterns.  This look defines retro-inspired glamor." (25 outfits shown)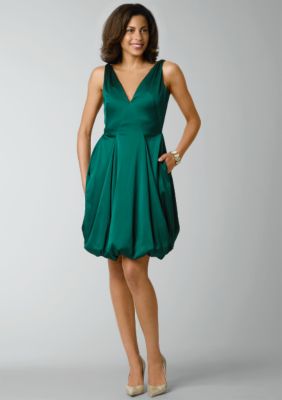 4.  
Art and Craft
-"Here the season's silhouettes get the personal touch.   Handcrafted elements and artsy embellishments inspire the soloist in all of  us.  Anything and everything expressive makes this style statement sing." (24 outfits shown)
5.  Then The Kristin Davis Collection
  (25 outfits shown)
I think I wanted more "Charlotte York" than "Kristin Davis".  I just wouldn't wear the outfit shown below.  Don't get me wrong, there were many "cute" clothes.  I just don't do "cute" very well.  Maybe that's why I'm Granny.  
  This on the other hand-  I would wear this--but I don't think this is from her Belk's line.  Oh, well!  
6.  
Ball Gown Finale
-  (21 outfits shown) Sorry no gowns to show you here-there just weren't any pictures.  I did find you some of the shoes: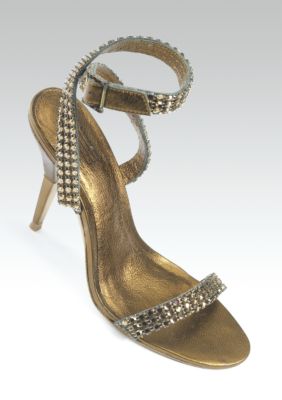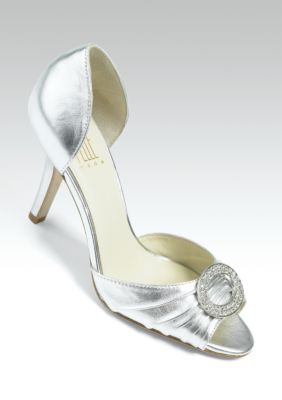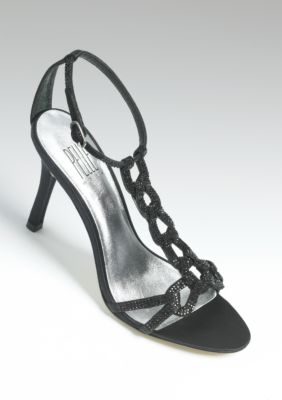 I can't forget the door prizes and goodie bags!  They were great.  Autographed hand bags were given away as were diamond rings!  Guess what I came home with?  A gift card and  an 18" pearl necklace!  How perfect!  A girl can never have too many pearls--or gift cards!  
Thank you, Belk!