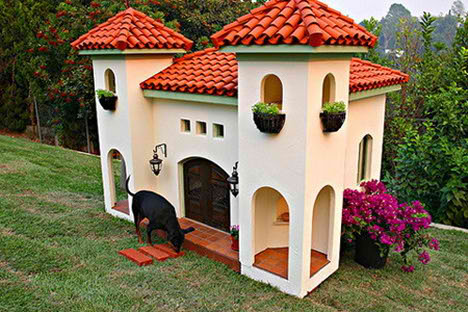 Ever wanted to put him "in the dog house"?  My husband sent me the
funniest email
the other day.  It's actually a mini-movie/advertisement.  Our anniversary is just around the corner (and Christmas), so I guess gift giving was on his mind.  Apparently, some fellows just don't get "what a girl wants".      
Now, in the literal sense of the phrase:  The dog house pictured above belongs to Rachel Hunter's pooch.  If you are interested in having your home replicated for your dog simply make your request know to
La Petite Maison.
  They make play houses too!