Wow.  Aren't you glad this hasn't come around again?
Prepare yourselves.  It's really bad.
How I'd love to transform this room.  The basics are good.  What a coat of white paint could do!
Are you as confused as I am?  Ugh, sewing machines, shotguns, artificial plants?  Not exactly Garden & Gun is it?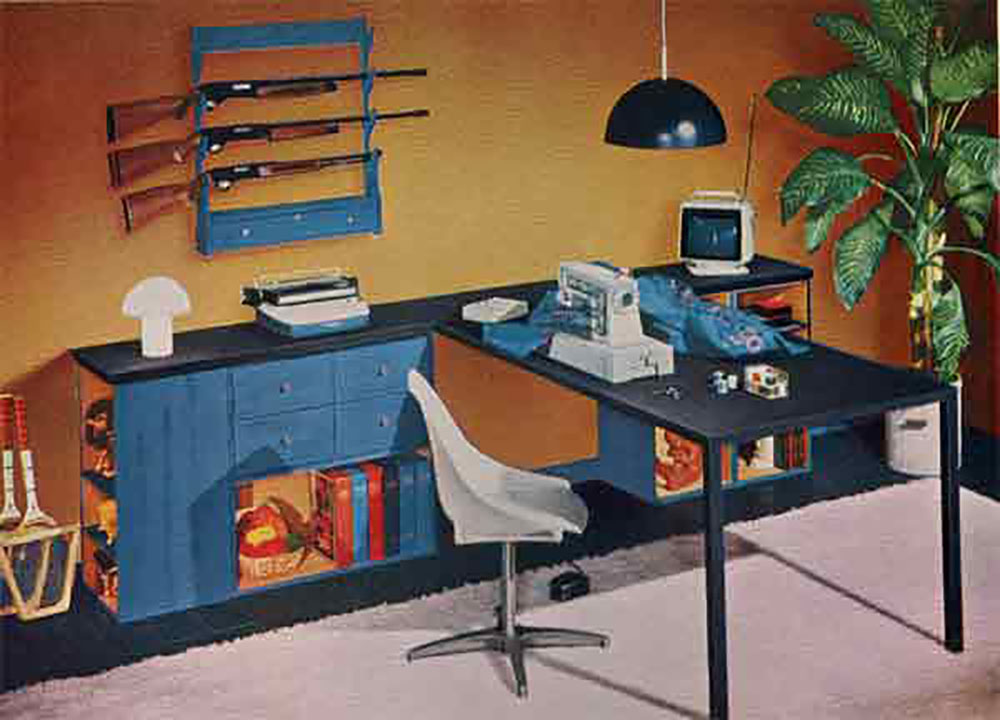 Anyone inspired?  
Happy Friday everyone!